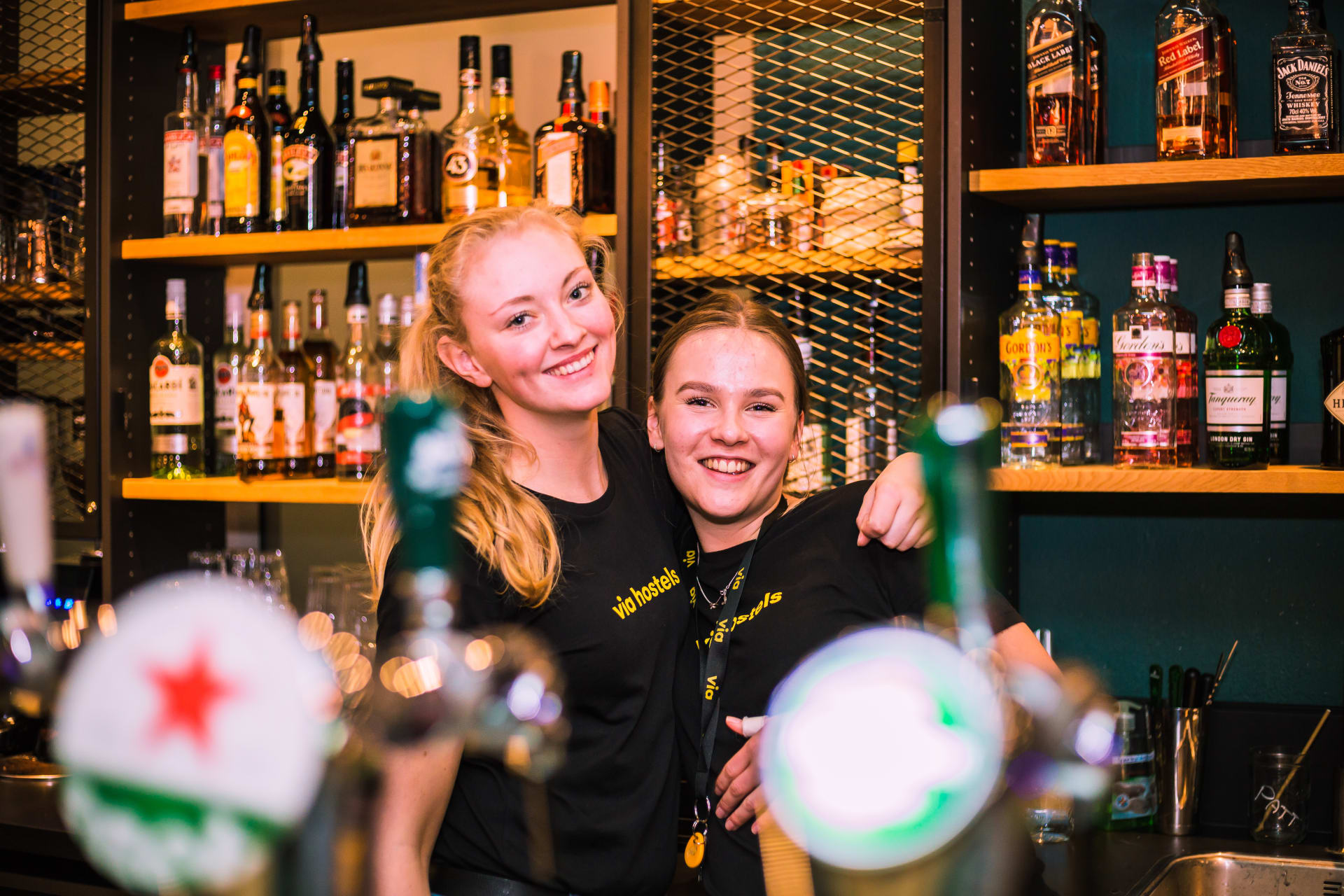 Kitchen Chef
Amsterdam

,

Noord-Holland

,

Netherlands

€3,000 - €3,300 per month

F&B
Job description
Kitchen Chef @ The Dude

Restaurant The Dude is our breakfast, lunch and dinner restaurant. The food and drinks in The Dude are inspired by the whole American continent, from North to South. From the home of the hamburger and hot dog, via the land of the taco to the South with their mindboggling variety of food. At The Dude you can eat and drink your way across the American continent. Breakfast starts at 7.00am during the week and 8am during the weekend, latest dishes are served at 10pm.
In this role, you lead a team of 8-10 team members. You manage the day to day operations, while staying in line with budgeted guidelines and following HACCP procedures at all times.
A day in the life of... includes:
Operational shifts, which is morning, evenings and weekends.
Daily shifts briefing of the kitchen and stewarding team.
Working alongside with the team on preparing dishes, organizing MEP for the next day, event planning etc.
Following HACCP regulations and quality control, e.g. daily cleaning, labelling and temperature checks.

Administrative tasks such as producing staff rota, keep record of HACCP, ordering, menu development etc.
Recruitment, training & development and appraising of (new) team members.
Job requirements
You'll be a great fit if you bring a few of the below with you:
You possess great people skills. You understand that our team members are our biggest assets. You know how to motivate people and enjoy sharing knowledge and teaching your team members new skills.
Accuracy and have eye for detail. A clean and organized kitchen is what you strive for every single day.
A flexible attitude, taking in account the needs and wishes of our guests.

You are creative within the boundaries of our concept. This also means you understand and accept the type of guest we have. They prefer burgers over lobster, but it better be a damn good burger!
You know how to keep overview and stay calm, even when there are multiple events going on at the same time.
You have 1-2 years working experience in a similar role.
HACCP certified.
Proficient in English, both verbal and in writing.
What we offer:
A dynamic working environment with a fun, young and vibrant atmosphere and colleagues from all over the world.
Super cool events such as monthly staff drinks, karaoke night and more!
A very fair compensation (above minimum wage) and other benefits such as F&B discounts and staff rates.
Opportunities to grow within your role and, if this is something you're up to, grow within the company. This next step in your career gets you access to our Via Academy, which is filled with tons of exciting learning and development opportunities.
Our mission possible
We are a fast-growing multi-brand company. At all of our brands we aim to be far from the same-same. We want to help our guests travel, meet and work differently and discover life in creative new ways. A life that is a journey of discovery. We are not just a place to stay or work, we are a community and we need you to help us build this community where diversity, excitement and fun are the key components. Our mission is to create an affordable place where people can connect and have buzzing experiences.
Get ready to apply!
Having fun, connecting with like-minded people and making memories - that's what matters to us. Preferably, in a not so standard way. We're like the McCallaster family - a bit dysfunctional, sometimes messy, but we care for each other and always stick together. If this fits you, then don't wait and hit that apply button. We can't wait to hear from you!